INMR几年前设立了一项年度奖, 纪念已故的Claude de Tourreil, 绝缘子行业最受尊重和最具影响力的人物之一。几年前他过早 地过世了,但他对这一行业的发展作出的无数贡献至今依然有 目共睹。 该奖项2009年授予中国清华大学梁曦东教授,2010年授予南 非Eskom公司的Wallace Vosloo,2011年授予美国亚利桑那州 立大学Ravi Gorur教授。 本年度,INMR将该奖项授予瑞典STRI公司的Igor Gutman博士, 相信Claude将完全赞同这一决定。
虽然Igor Gutman的背景与Claude大不相同,但他们却有 很多共同之处,从一心一意致力于电 气绝缘子行业,到多年参与国际标准 制定的组织。甚至Igor向后梳理 的白发也与Claude始终保持的发 型很像,在我与Claude超过15年 的友谊中, 每次见到Claude,他都 保持着这样的发型。
Igor获得俄罗斯圣彼得堡国立工 业大学硕士和博士学位之后开始 了其职业生涯,迄今已经30年 了。他的第一份工作是1981年受 聘于Leningrad高压直流输电研 究院,任职高压技术部高级研究 员。之后,1994年,他加盟位于 瑞典Ludvika 的STRI公司,任职高级专 家和绝缘子部门经理至今。 Igor在STRI公司的主要研究领域是 任何运行环境下,优化选择户外绝 缘子以及确定最佳的诊断和维护。 他的研究主要集中在复合绝缘子抗 污秽和抗老化性能。毫无疑问,他 的工作帮助推动了这一技术发展成
为当前的先进技术。绝缘子在冰雪条件下的性能,以及鸟类引发闪络 也是他的研究领域。
回想起几年前在瑞典Ludvika与Igor 一起共进晚餐,他向我解释了俄罗斯 和芬兰输电线路沿线不明原因断电事 件。系统运营商对此一直迷惑不解, 直到请来了一位已退休的维护专家, 解释了为什么鸟类筑巢或狩猎是每次 断电事故的主要元凶。Igor当时评论 说,整个一代专家退休后随之带走了 积累了几十年的知识,难以转让,造成'技术史料'随之消失,这是当今电力界的最大风险之一 。幸运的是, 像这位一样的退休专家在过去和现在 之间搭起了桥梁,有助于确保这一技术永不消失。
Igor发表了大量关于绝缘子课 题的文章,其中在行业大会 和期刊杂志上发表了大约150 篇。他是瑞典IEC "绝缘子" 工作组TC 36的成员,作为 CIGRE工作小组D1.44的会议 召集人活跃在CIGRE/IEC数个 工作组。自2005年以来,他 一直是IEEE资深成员。去年 获圣彼得堡电力工程专业发 展研究院授予名誉教授。 Igor对增强和丰富我们对电力绝缘 子的知识做出了贡献,帮助确保我 们的电灯在任何运行环境下永远亮 着,INMR以及INMR全球的读者向Igor 致以敬意。
It's now nearing 10 years since the power industry lost Claude de Tourreil – among its foremost contributors when it came to the topic of outdoor insulation. He passed in March 2006, after a short yet valiant battle against leukemia, documented by his daughter, Sunita – who remained steadfastly at his side throughout the ordeal. Each passing year dims the memory of him among his many friends and colleagues, most of who are now in retirement or at least fast approaching it. To keep his memory alive and celebrate his achievements as researcher, innovator, journalist, mentor and industry gadfly, always challenging the status quo, INMR established an award in his name – the Claude de Tourreil Memorial Award for Lifetime Achievement in the Field of Electrical Insulators. It is given out each year to those whose own accomplishments mirror those of Claude. The first such award was presented in 2009 and recipients to date include: Prof. LIANG Xidong, Tsinghua University, China (2009) Wallace Vosloo, Eskom, South Africa (2010) Prof. Ravi Gorur, Arizona State University, USA (2011) Igor Gutman, STRI, Sweden (2012) Frank Schmuck, Pfisterer-Sefag, Switzerland (2013) A.J. (Tony) Carreira, K-Line Insulators, Canada (2014) To this illustrious list I am delighted to add the name Alberto Pigini for 2015.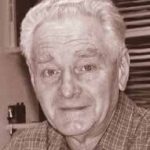 To many of you who attend the bi-annual CIGRE in Paris or related industry events across the globe, Alberto can be no stranger. Indeed, his relaxed and ever-smiling face has been a fixture on the power industry scene for decades. I personally cannot recall attending any CIGRE General Session where he was not one of the contributors. Most of his long career was spent at CESI, the Milano-based institution that has been one of the pioneers in high voltage and high power testing. More recently, he started his own firm as a consultant offering expertise to utilities as well as manufacturers of network equipment and components. What make Alberto such a worthy candidate for this award is not so much all the research he's done or that he has directly participated in developing new technologies. Rather, it is the important fact that he is someone who constantly raises questions. And, seemingly always the right questions! INMR readers who benefit from the regular column he has contributed now for almost a decade will surely agree. Some examples:
"The conservative type of thinking reflected in present IEC bushing standards … becomes extremely penalizing for DC bushings, where design is dominated by performance under service voltage and pollution, not SI perforamance. Should this not therefore be taken into account when extending these same standards to UHV?"
"… insulators will not encounter the same service stress in AC as in DC where, depending on pollution severity, stress can be as little as half that of AC. Therefore, if a tracking test is to be standardized and made realistic for DC, should it not take this into account? Moreover, optimization of insulator geometry in DC will have to consider that creepage distance loses its efficiency for too narrow a profile and too high a CF factor, with more stringent limits than for AC."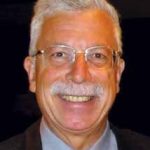 "Due to the massive quantities of insulators, apparatus and other line components that will need to be replaced in the near term, will there not be a need to find clever recycling or re-utilization options? Achieving this goal will also contribute to greater sustainability of power transmission and distribution systems as a whole."
In order to stimulate progress in any field, it is people such as Alberto who are needed to frame the right challenges ahead and to focus energy where it's most needed. It should be mentioned that Alberto's immediate reaction when informed of his award was embarasssment – a modest protest that he was not worthy. Well, in fact, Alberto, for all you have done to constantly raise the right issues without seeking to make yourself the main topic. For all the meetings you attended worldwide to always remind people of these issues so that they are never overlooked. All this makes you worthy indeed. If Claude were here today, he would be the first to agree. Congratulations on a career marked by many accomplishments … and your constant willingness to share all the knowledge you acquired for the good of the power industry at large.
Marvin Zimmerman
Related Posts